Keep up-to-date with Quella's forthcoming events in 2023/24
Urban Hill Climb, SWAIN'S LANE
September 2023
One of our Quella ambassador's will be tackling the Urban Hill Climb, the only hill climb within within Greater London and an iconic event on the UK circuit.
The climb averages 8% and max's out at 20% over 700m of tarmac, making it one of the only places within Central London for hill climb specialists to test their mettle. Whether you're racing, riding for fun or simply spectating, this is an event with an incredible atmosphere and a great day out for all.
'
Kolektif Berlin Bike Fair, Motorwerk Berlin
24-26th March 2023
We are heading on tour for the Berlin Bike Fair. A hotspot for crews, start-ups, established brands and big labels to celebrate their passion for everything around bikes.
Quella will be holding a stand so if you fancy a city break or just happen to be in the area, we would love for you to pop by.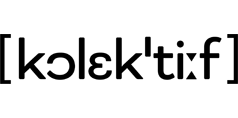 London E-bike festival, Alexandra Palace
21-23rd April 2023
Come and see Quella at the London E-Bike Festival. Join the world's top riders to talk all things cycling & their experiences over the years.
Our Varsity Electric Collection will available to test-ride on the hills and parkland of one of the capital's most iconic venues, Alexandra Palace.
CHAMPIONS OF CYCLESPORT CHARITY EVENING,
BATTERSEA PARK - 22ND NOVEMBER 2023
Join Quella at this memorable charity event and dine with some of the greatest riders in the world, Twenty Champion Cyclists will attend and you can pay for them to join your table. Enter the charity auction with an opportunity to acquire some unique cycling memorabilia including a custom Quella bicycle.
We are proud supporters of the Champions of Cyclesport dinner having donated a series of bicycles over the years. The evening raises money for Action Medical Research, a leading UK charity funding vital research to help defeat the diseases that devastate the lives of sick and disabled babies, children and young people.
Use code QUELLA10 for a special 10% discount code for Quella customers on all table levels except the Platinum.